Name: Annie
Primary Breed: Pitbull
Gender: Female
Entry Date: 05/20/22
Birth Date: 
Adoption Fee: $250.00
Full Description: My name is Annie and I was found wandering a construction site in Stone Pillar.  After some careful coaxing, a nice lady was able to catch me and brought me here.  Unable to find my original owners, I am now available for adoption.  I can be selective when meeting other dogs and I'm not always so sure about them.  If placed in a home with other animals staff would work to make sure it's an appropriate match. Being the princess I am though I may prefer to just be the center of your attention! Please call the Mason City Stray Animal Shelter at 641-424-3617 for more information.
Adoption fee covers the following veterinarian services: spay/neuter surgery, age appropriate vaccinations, flea and dewormer treatment, feline leukemia/FIV test in cats, heartworm test for dogs.
Animals listed with the Mason City Stray Animal Shelter will be held for 7 days from the "Entry Date" to give the opportunity for an owner to reclaim them.  If not reclaimed, the animal will be made available for adoption to the public.
A special volunteer wrote this poem for Annie
You started your "forever" at a construction site
Your crew is here to help you and will do what is right
Bully girl princess wander no more
Your "crowned" family will soon walk through that door
They will build a foundation of love and trust
They will ask you " girl in pink" will you have us?
And you will reply without a fuss
Roof-Roof you're hired YES I MUST!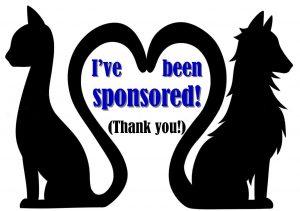 Annie has been lovingly sponsored in memory of Karl Schwenk.
Learn more about our "Sponsor-A-Pet" program by clicking here.