Education
One of the main missions of the Humane Society of North Iowa is to help educate the public on how to provide the best care for their pets.  We also provide information on other animal welfare issues, legislative issues affecting animals, and other pertinent information.
Frequently Asked Questions:
Following are questions and topics we are asked about most frequently.  Click on the question for more information on each topic:

Re-homing a found animal or pet: What do I do?
Low Cost Spay/Neuter: What are my options?
Improving Iowa's Animal Cruelty Laws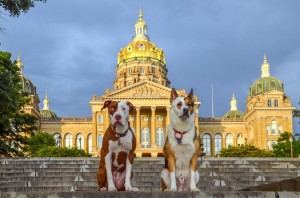 As welfare advocates, improving Iowa's animal cruelty laws is a huge priority for us. (Iowa is ranked 49th in the nation for comprehensive animal welfare laws)
There have been a number of criminal cases of animal cruelty/torture in our community in recent years.  (Here's a recap: Cerro Gordo County Cruelty Cases) (*warning, recap includes details of animal cruelty cases. Does NOT include any photos of animals)
The Animal Rescue League's Humane Action Network seeks to work with Iowa Legislators to strengthen and improve the animal cruelty laws in our state.
Citizen's interested in being involved in the process of communicating our goals with our Legislators are encouraged to sign up for "Action Alerts" from the Humane Action Network.  Participants will receive notice when action is needed to voice support for animal cruelty related legislation in our legislature.  Sign up here.