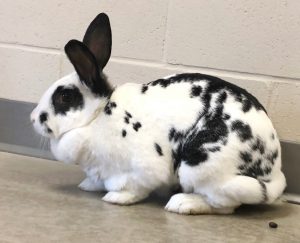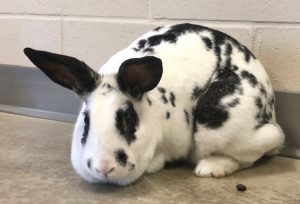 Name: Leia
Primary Breed: Rabbit
Gender: Female
Entry Date: 03/20/20
Adoption Fee: $25.00
Full Description: Did you know that domestic rabbits can live around 8-12 years? Most people buy a rabbit as a passing fancy, not realizing we can live as long as dogs! I really hope someone out there is looking to commit to a sweetie like me. I like to wander in my exercise pin, playing hide-and-seek in boxes, and snacking on hay and leafy greens. Although I am perfectly happy to hang out by myself, that doesn't mean I'm not friendly! I don't mind being handled and held and enjoy a nice pet between my ears. Please call the Mason City Stray Animal Shelter at 641-424-3617 for more information.
Adoption fee covers the following veterinarian services: spay/neuter surgery, age appropriate vaccinations, flea and dewormer treatment, feline leukemia/FIV test in cats, heartworm test for dogs.
Animals listed with the Mason City Stray Animal Shelter will be held for 7 days from the "Entry Date" to give the opportunity for an owner to reclaim them. If not reclaimed, the animal will be made available for adoption to the public.