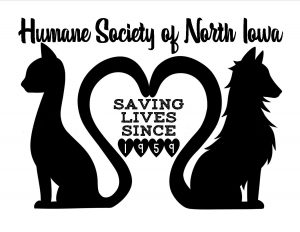 Welcome to the Humane Society of North Iowa!
The Humane Society of North Iowa operates an animal adoption shelter located in Mason City, IA.  Since organizing in 1959, we have found loving homes for over 10,000 abandoned, displaced, and neglected animals!!  We hope we can help you find your new best friend too!  Please view our available animals online, or even better, come visit them in person!
What's New?
There is always something going on at the Humane Society of North Iowa!
Help us win $1000.00 from Air Choice One!
Air Choice One has selected four north Iowa non-profits to be a part of a contest they are hosting in the month of May.  Whoever gets the most votes in the contest wins $1000.00!!  Click on the picture below to vote and remember to vote DAILY until the end of the month! $1000 would help us pay for the food, medical needs and care for many shelter animals! Vote today!!  Thanks!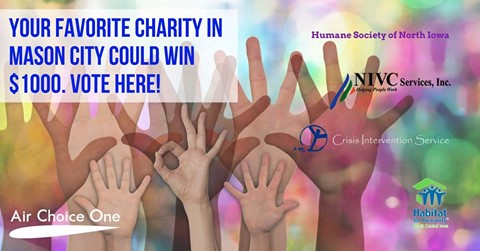 Mark your calendars for Bark at the Beach, Saturday, June 16th!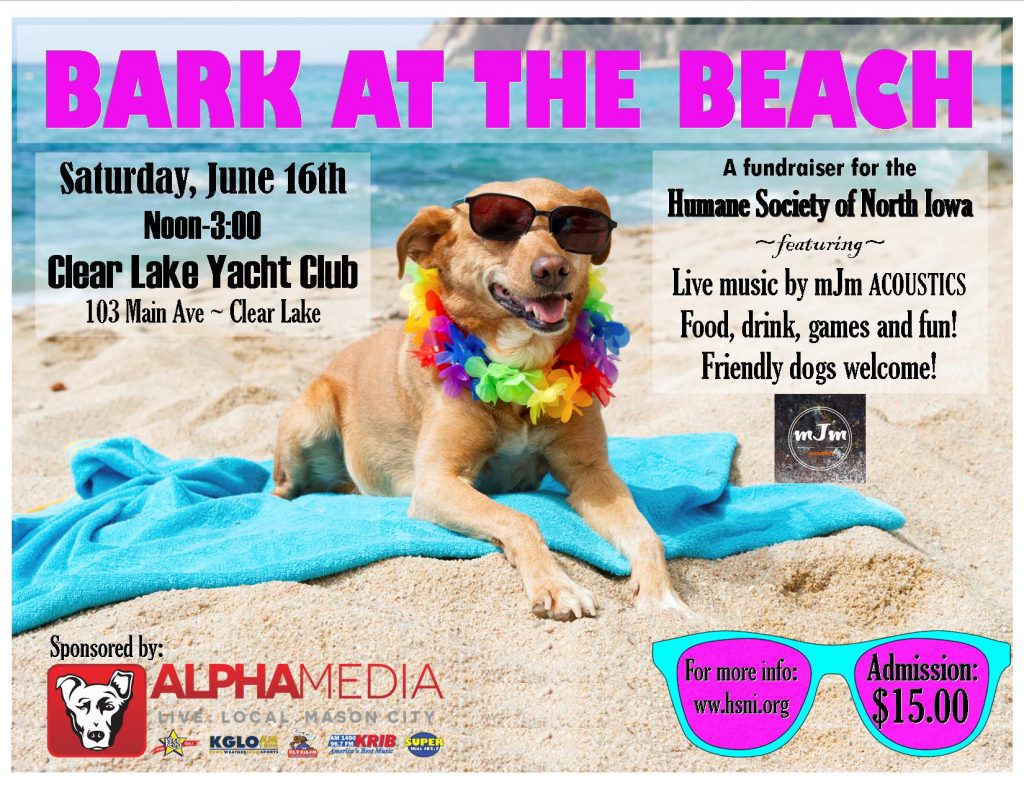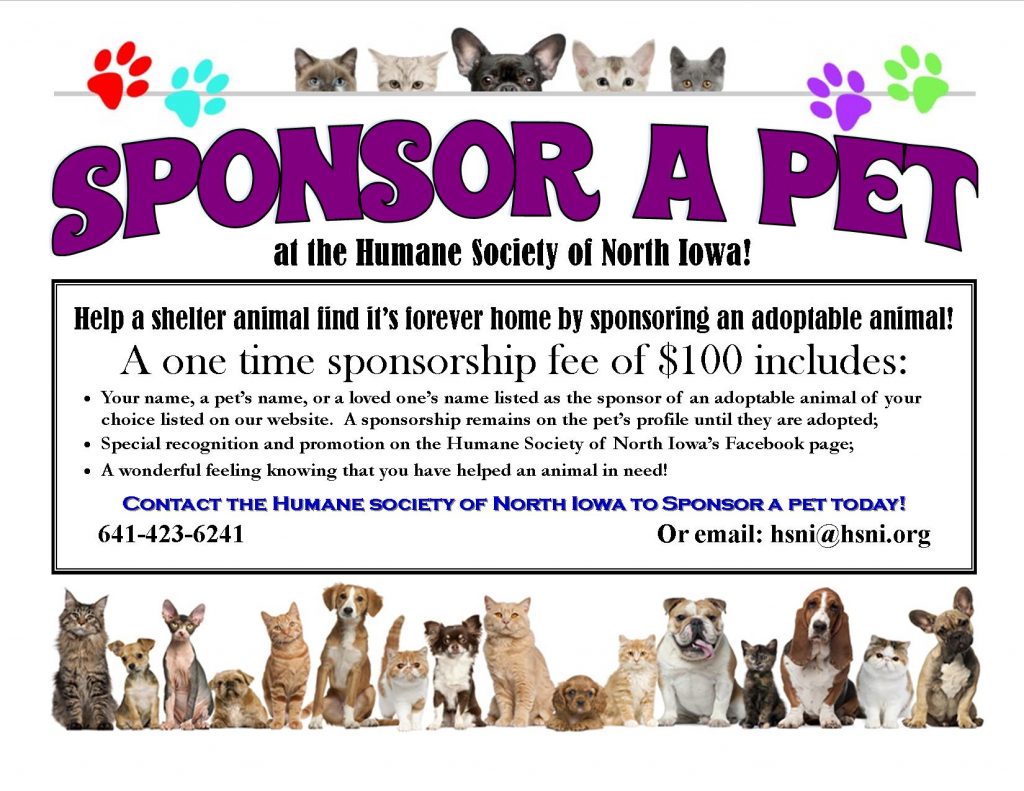 HSNI honors 30 year employee Rachel Garcia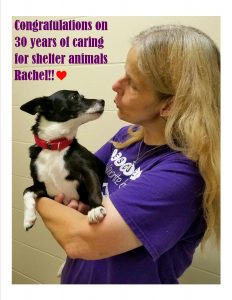 On September 23rd, 2016, we celebrated the anniversary of our Associate Kennel Manager Rachel Garcia. Rachel has been with the Humane Society of North Iowa for 30 YEARS!! In that time, she has loved, cared for and helped almost 10,000 animals that have come through our shelter. Amazing!
Rachel's dedication and love for animals shows in all she does. She sure is a special employee and today we celebrate her!
Thank you for 30 years of wonderful service Rachel!!!
---
 Improving Iowa's Animal Cruelty Laws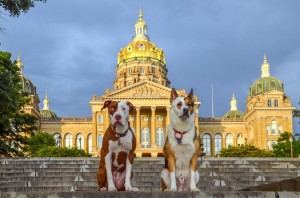 Some time ago, we hosted a meeting at the shelter on the topic of improving Iowa's animal cruelty laws. (Iowa is ranked 49th in the nation for comprehensive animal cruelty laws…followed only by the state of Kentucky)  Representatives from the Animal Rescue League in Des Moines were here and talked about what we can do to help animals in our state.
There have been a number of criminal cases of animal cruelty/torture in our community in recent years.  (Here's a recap: Cerro Gordo County Cruelty Cases)
The Animal Rescue League's Humane Action Network seeks to work with Iowa Legislators to strengthen and improve the animal cruelty laws in our state.
Citizen's interested in being involved in the process of communicating our goals with our Legislators are encouraged to sign up for "Action Alerts" from the Humane Action Network.  Participants will receive notice when action is needed to voice support for animal cruelty related legislation in our legislature.  Sign up here.
---
---
Humane Society of North Iowa offers micro-chipping service
The Humane Society of North Iowa offers pet micro-chipping for only $30 per pet!
We proudly use the "Pet Link" microchip, a safe, easy and reliable chip that gives your pet the BEST chance to be returned to you should they ever get loose, stray or become missing.
Micro-chipping provides the peace of mind that you've given your pet the permanent, lifetime ID he needs for the best chance to come home!
The process is quick, simple and relatively painless. To have your pet(s) micro-chipped, you must make an appointment! Please call the shelter to make your appointment today! 641-423-6241
For more information about the micro-chipping process, please visit the Pet Link website: