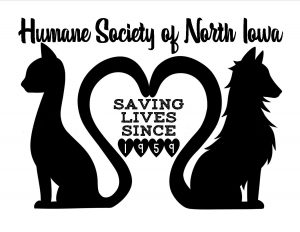 Welcome to the Humane Society of North Iowa!
The Humane Society of North Iowa operates an animal adoption shelter located in Mason City, IA.  Since organizing in 1959, we have found loving homes for over 11,000 abandoned, displaced, and neglected animals!!  We hope we can help you find your new best friend too!  Please view our available animals online, or even better, come visit them in person!
What's New?
There is always something going on at the Humane Society of North Iowa!
Samoyed Update (12/4/18)
There has been an incredible interest in the Samoyeds that were part of the ASPCA's November 12th rescue from a north Iowa puppy mill. In total, almost 170 dogs were removed from the property.
The ASPCA is releasing dogs to shelter partners as they become available based on their physical and behavioral health. At this time, only 16 of the eligible dogs have been released to the Humane Society of North Iowa. However, we have received over 500 adoption applications and inquiries!
While we are beyond grateful that so many people want to help these dogs and give them a loving forever home, we only have 16 available for adoption. At this time we are no longer taking applications for the Samoyeds.  We encourage you to look at our other pets that need forever homes on our website (www.hsni.org) and let us know if you'd like to apply for someone else.
To those that have already submitted an adoption application for a Samoyed, we appreciate your patience as we are receiving hundreds and hundreds of emails, messages and phone calls about these dogs. We are a small shelter with a limited staff, and the holidays are our busiest time of the year!
Due to the number of applications we have received, we are requiring that potential adopters have experience with the Samoyed breed. If that includes you, our shelter staff will review your application and be in touch. Please understand that, while there may be many qualified and wonderful homes, we only have 16 Samoyeds to place.
The outpouring of support and interest in these dogs has been amazing, but we are having a difficult time keeping up with so many emails! If you have any further questions, please don't reply to this message, instead, please call our shelter during our open hours (Tuesday-Friday (10-5), Wednesday (10-7) and Saturday (10-4)). Our phone number is: 641-423-6241
Thanks again for your support and patience as we continue on the journey of freedom for these loving and special dogs!
Humane Society of North Iowa assists ASPCA with major pet rescue in north Iowa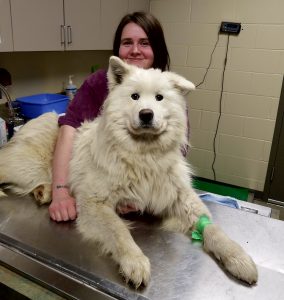 On Monday, November 12th, the Humane Society of North Iowa assisted the ASPCA and Worth County Sheriff's Department with the removal of 170 Samoyeds from a north Iowa puppy mill. The dogs and their care are currently being managed by the ASPCA at an undisclosed location.
There is an ongoing criminal investigation, and most of the dogs are still being held for observation by the ASPCA.
A handful of dogs (16) have been released into our shelter's care to be made available for adoption. Due to the overwhelming number of inquiries and applications we have received, we are requiring that potential adopters have experience with this breed through past or current ownership.
To apply, we ask that you submit an Adoption Application, which can be found on our website: www.hsni.org
We ask for your patience at this story has garnered national and even international attention! We are doing our best to review all applications and inquiries so that we can place these dogs into loving forever homes.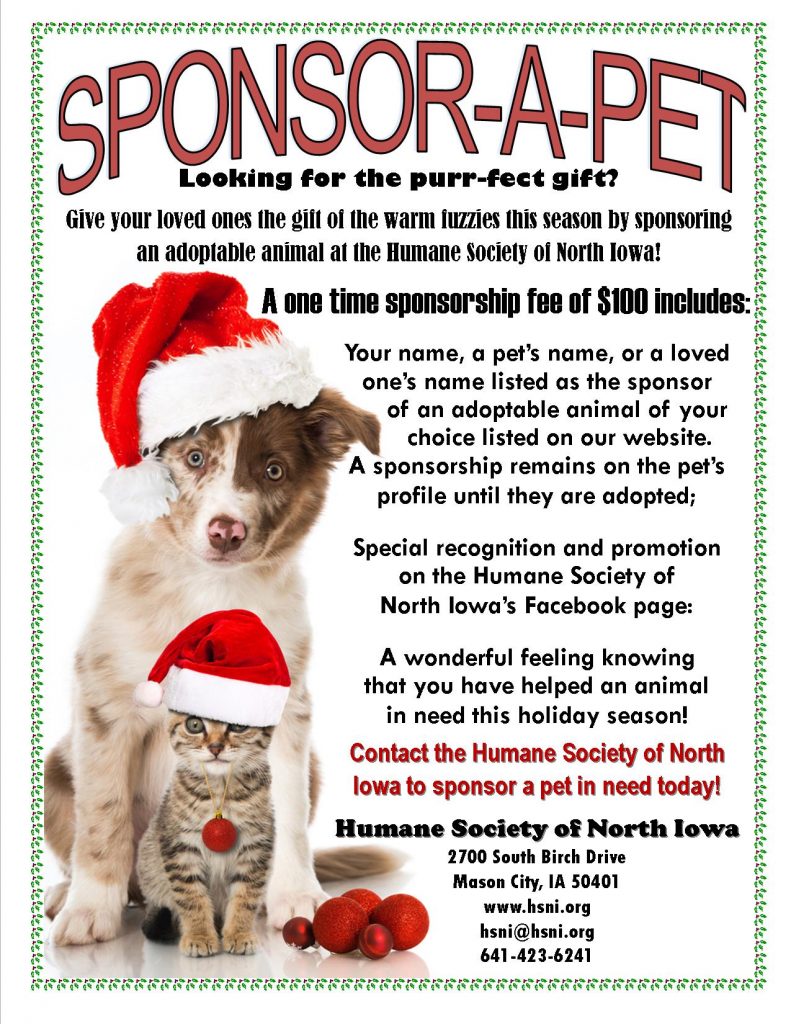 HSNI honors 30 year employee Rachel Garcia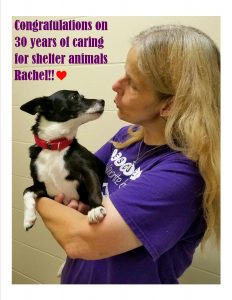 On September 23rd, 2016, we celebrated the anniversary of our Associate Kennel Manager Rachel Garcia. Rachel has been with the Humane Society of North Iowa for 30 YEARS!! In that time, she has loved, cared for and helped almost 10,000 animals that have come through our shelter. Amazing!
Rachel's dedication and love for animals shows in all she does. She sure is a special employee and today we celebrate her!
Thank you for 30 years of wonderful service Rachel!!!
Improving Iowa's Animal Cruelty Laws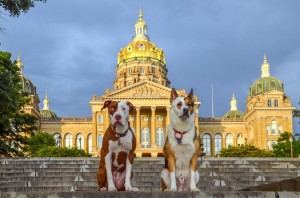 Some time ago, we hosted a meeting at the shelter on the topic of improving Iowa's animal cruelty laws. (Iowa is ranked 49th in the nation for comprehensive animal cruelty laws…followed only by the state of Kentucky)  Representatives from the Animal Rescue League in Des Moines were here and talked about what we can do to help animals in our state.
There have been a number of criminal cases of animal cruelty/torture in our community in recent years.  (Here's a recap: Cerro Gordo County Cruelty Cases)
The Animal Rescue League's Humane Action Network seeks to work with Iowa Legislators to strengthen and improve the animal cruelty laws in our state.
Citizen's interested in being involved in the process of communicating our goals with our Legislators are encouraged to sign up for "Action Alerts" from the Humane Action Network.  Participants will receive notice when action is needed to voice support for animal cruelty related legislation in our legislature.  Sign up here.
---