Name:  Behr
Primary Breed:  Pit bull mix
Gender:  Male
Entry Date:  03/04/20
Birth Date:  *2013
Adoption Fee:  $150.00
Full Description:  My name is Behr but shelter staff have lots of nicknames for me. Meatloaf, Big Bubba, Baked Potato, Beefcake, Big Hunk, Smoosh. As long as you have a treat in hand, I'll answer to anything! I'm not super active but I do enjoy going on a couple short walks every day. The only thing I love more than food are toys! I love to take all my stuffies and put them in a big pile and roll around in them. I take my food and toys very seriously, so it would be best if I lived in a home without small children. I would also need to be the only animal in the home; a big loverboy like me is all you need! Please call the Humane Society of North Iowa at 641-423-6241 for more information or go to hsni.org to start the application process.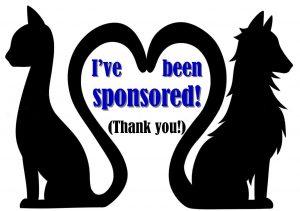 Behr has been lovingly sponsored by the Fry family
Learn more about our "Sponsor-A-Pet" program by clicking here.