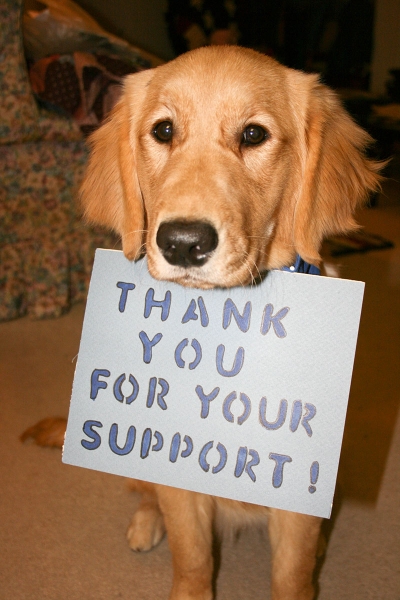 The Humane Society of North Iowa is a 501(c)(3) non-profit organization. All of our programs and services are made possible by the generosity and kindness of interested and caring people. All contributions are tax-deductible to fullest extent allowed by law.
Our income can be broken down this way: 12% comes from fundraisers, 32% from adoptions/releases, 6% from grants/miscellaneous and 50% from donations.
The Humane Society of North Iowa now accepts all major credit cards as a payment option for adoptions, donations and for the purchase of merchandise. Master Card, Visa, and Discover are accepted.
To make a credit card donation over the phone, please all our shelter: 641-423-6241
To mail a donation, please send it to us at: Humane Society of North Iowa, 2700 South Birch Drive, Mason City, IA  50401
To make a Paypal donation, please follow this link: